The Yummy Way to Take your Vitamins!
Here in Vitabears, We Make It Yummy!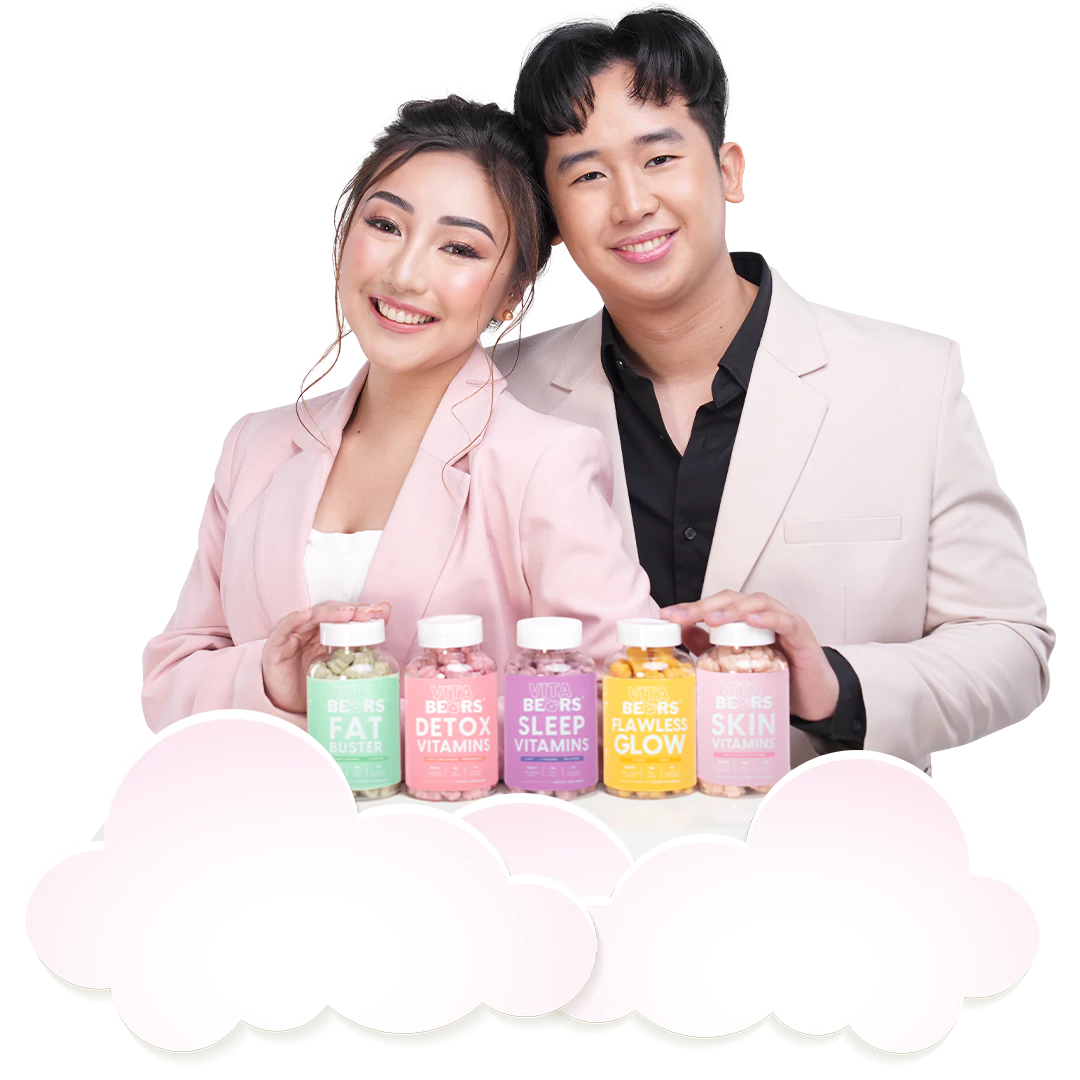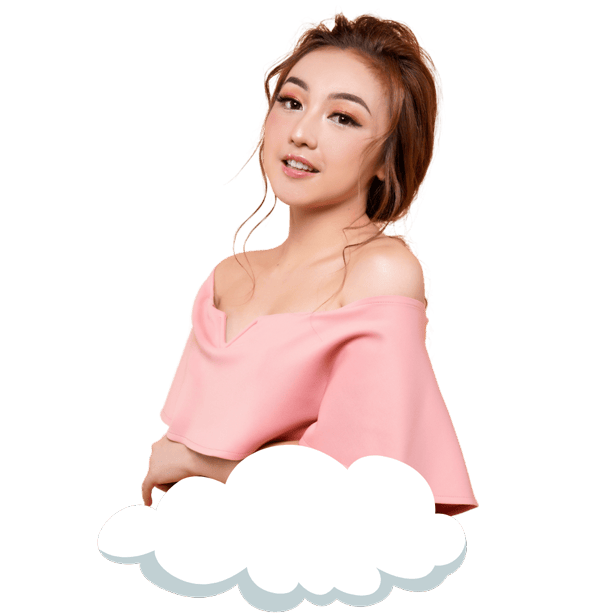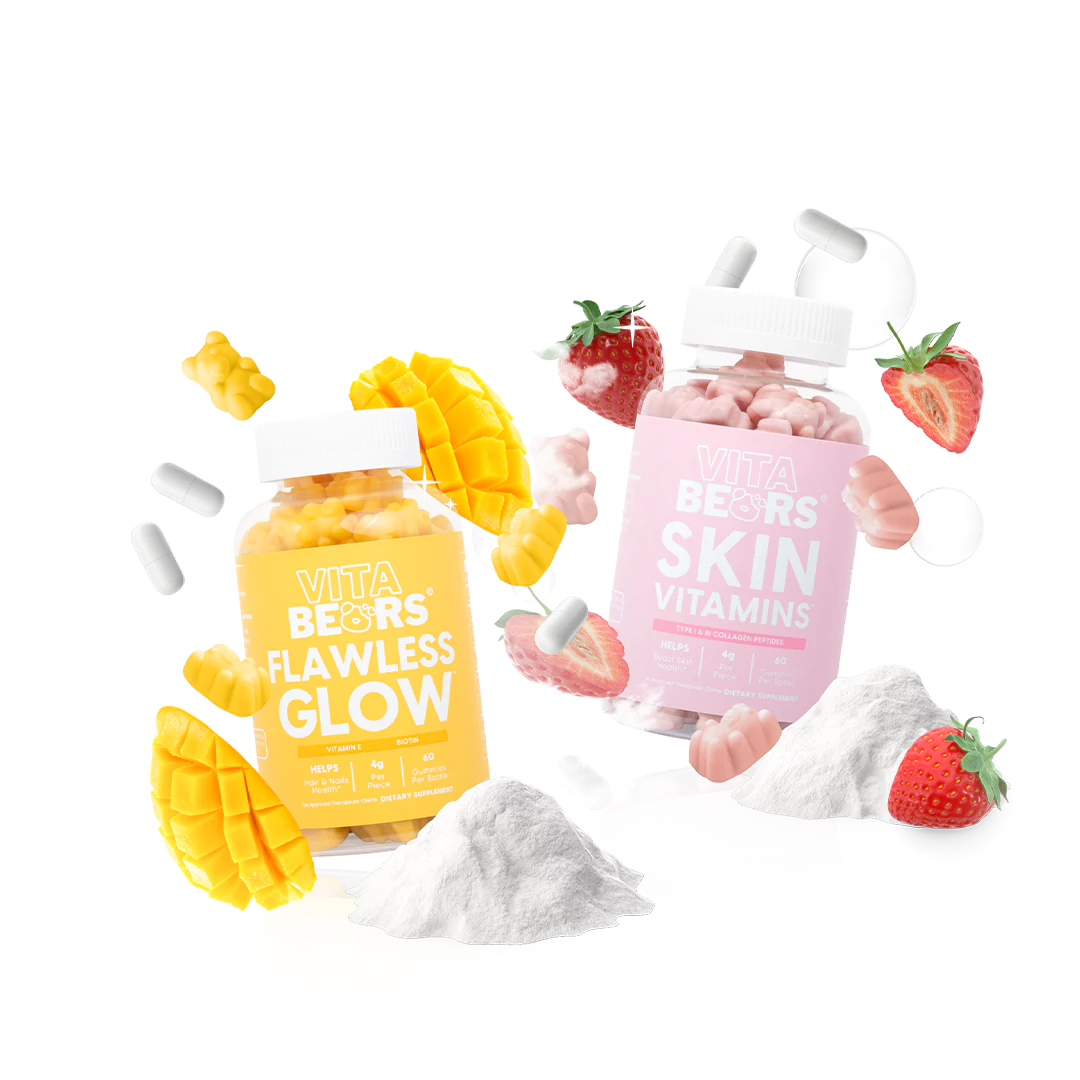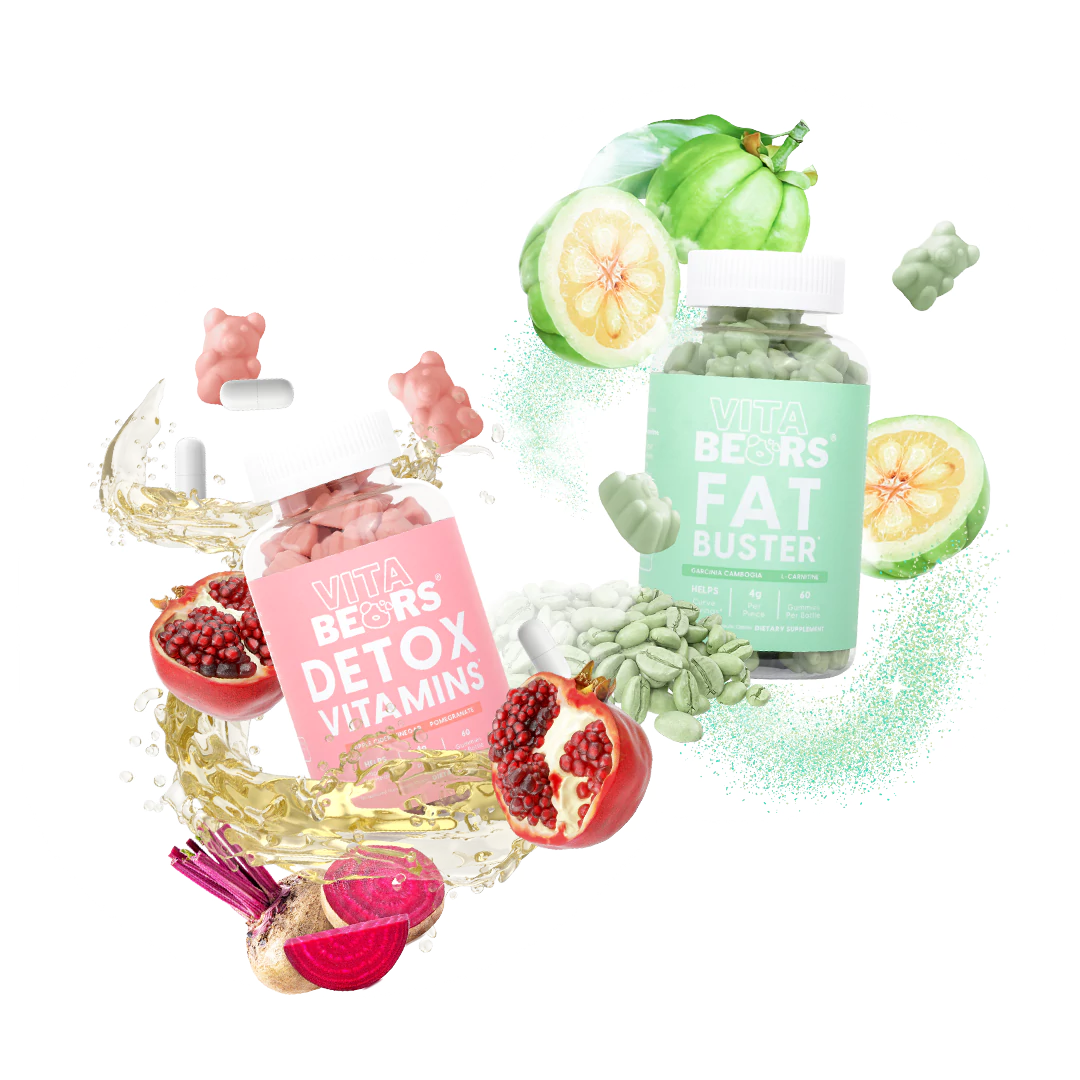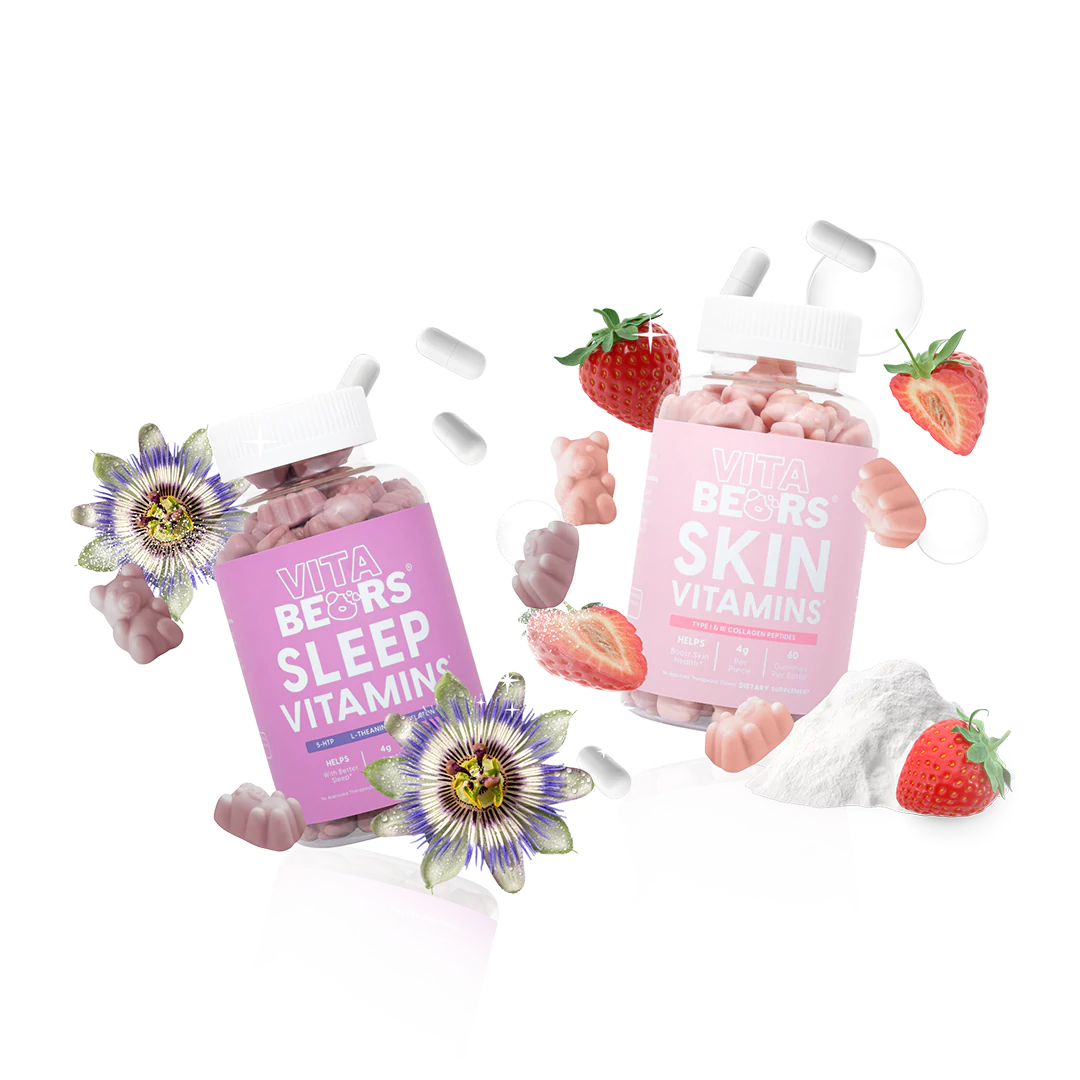 See our Outstanding Reviews!
OUR KEY INGREDIENTS
Helps improve skin moisture, elasticity, and hydration when orally administered. Additionally, collagen reduces the wrinkling and roughness of the skinˆ
Helps decrease wrinkle production and increase skin elasticity. Decreases inflammation and/or puffiness of skin, which helps make skin more supple, firm and retains more moistureˆ
Helps improves hair health — including shine, volume, and scalp coverage in women who experience thinning hairˆ
Helps raise stomach acid levels to aid digestion. and could help prevent gas and bloating, which a slow digestion can causeˆ
Research has found that garcinia Cambogia helps suppress appetite and make you feel fullˆ
Helps the body turn fat into energy. L-carnitine is important for heart and brain function, muscle movement, and many other body processesˆ

What people are saying about us
Bella Ludovice
2023-05-17
recommends
Gate keeping no more 🥵 I've been stress eating lately and gained so much weight, ughh! Then I discovered Vitabears FAT BUSTER! From bloated to flat, what? Yes! In fact, I haven't finished the bottle yet. I only started 2 weeks ago. I can't even believe it myself! Plus, its a vegan-friendly gummies. No guilt at all! Highly recommended, especially to those who can't do diets like me!!😅 #Vitabears #VitabearsFeedback
Chinggay Barredo
2023-04-19
recommends
After months of creating small lifestyle changes adding vitabears into my diet along with working out, I'm really happy with my results. #vitabears #vitabearsfeedback
Maria Theresa Leonore Tamsi
2023-04-01
recommends
Super Effective. Hindi siya katulad ng ibang Supplement na magkakadiarrhea ka pa. Since nagtake ako nito Day 1 palang makikita talaga na di na bloated yung tiyan ko bale kasabayan ko kasi yung jowa ko nagtatake nito and kita talaga yung results. Ito talaga ang THE BEST vitabears buti nakilala kita. ❤ #Vitabears #WeMakeItYummy
recommends
Bloated no more… After giving birth, my bowel movements became irregular and I always feel bloated. Sinubukan ko mag detox using this vitamin and after weeks of taking Vitabears Detox Vitamins my digestion improves at naging regular na ulit ang bowel movements ko. I take 2 gummies before breakfast (Yes! gummy like vitamins siya kaya hindi mahirap inumin and no need for long preparations) I don't feel bloated anymore at napansin ko na nag glow din ang skin ko. Vitabears is ❤️❤️❤️ #vitabears #vitabearsfeedback
recommends
My hair has always been one of my biggest insecurities since I've been experiencing so much hair fall and dandruff. Aside from this, I can never get my nails to grow long because it chips immediately even with little force. I've tried other supplements as well but nothing seemed to work for me. I came across VitaBears Flawless Glow and have really noticed a big improvement on my hair and nails. I no longer get dandruff and I was able to grow my nails longer than before! I also noticed that my hair fall significantly decreased! The biggest perk pa is that the gummies is so yummy! It takes me a lot of willpower to take only two gummies per day 🤣 #vitabears #vitabearsfeedback
Jelsey Mendoza
2023-02-28
recommends
Gate keeper no more!!! Hey guys, i would like to share with you my lifestyle lately since i start taking vitabears fat buster. Nag stop yung cravings ko sa mga fastfood and sweets simula nung uminom ako neto. And kitang kita sa picture ung result na malaki talaga pinag bago ng belly fat ko after taking 1 bottle of vitabears. So if you are looking for vitamins na effective and sobrang makakatulong sa weight loss journey nyo, i highly recommend this one! Sana dati ko pa sinimulan💚💚 #vitabears #vitabearsfeedback
recommends
I've been getting a LOT of comments lately like "you're a glowing mama", "you look slimmer now, Lor". Iba ang feeling pag iba yung nakaka notice ng changes and improvement. It only means, it's really effective kasi kitang kita ang glow! ✨🥰 Even in just a few weeks of using Vitabears Detox Vitamins, I'm now back to my pre pregnancy glow and pre pregnancy clothes. 😅 I feel less bloated and am able to control my food portions better. Walang weird side effects. All I do is take 2 gummies everyday (yes it's in a bear gummy form. So cute! Hehe) and that's it. Masarap din yung gummies. You can taste the main ingredient na Apple Cider Vinegar but it basically tastes like usual gummies. Definitely gonna get another bottle! 🐻 #vitabears #VitabearsFeedback
Edlyn Sarmiento
2023-02-21
recommends
GRABE NAGKASYA NA ULI PANTS KO 😭🫰🏻 I really gained weight since December kase talagang solid food trip ang ginawa ko, tapos yung diet ko laging "sa monday ko nalang ulit sisimulan" kase everyday cheat day! Mas madalas pa cheat day kesa sa diet kase malala ako mag crave talaga!! Napansin ko na nasikip na mga pants ko sakin nung nag start na uli school, grabe yung boyfriend jeans ko na baggy naging skinny jeans na 😭😂 Kaya super thankful ako ng nabudol ako gumamit ng Vitabears!! Grabe talaga kase talaga na-suppressed nya mga cravings at appetite ko! Eto lang yung masarap i-take at nilu-look forward ko tuwing umaga kase hindi sya nakakainis kainin or inumin since gummy bear sya. Good thing pa is hindi sya nakakapag super 💩 na tipong sasakit na tyan mo kakapabalik balik sa cr, kaya talagang nagustuhan ko to! Yung dating 3x a week ang pag 💩 ko, naging regular na!! (I even recorder myself everyday para alam ko yung progress https://vt.tiktok.com/ZS8mTneYG/ ✨) Please wag nyo i-hoard haaa tirahan nyo ako plz hehe <3 Ps. Wala pang workout to ha kase napaka tamad ko gumalaw hehe #vitabears #vitabearsfeedback
recommends
GRABE!!! Masculado no more! 🫶🏻 I really gained pandemic weight :( Mainly dahil sa WFH tayo and movie time na sagad sagad sa snacks! 🥵 Sympre nung una hindi ko napansin yon not until pwede na lumabas and grabe yung mga damit ko medyo sumikip na girl!!!? And #1 problem ko eh braso talaga. Kaya super thankful ako ng nabudol ako gumamit ng Vitabears!! napansin ko agad na namiminimize yung cravings ko🥹 Nakakatuwa kasi hindi din excessive yung p**ping pero naging regular pa!! Sobrang helpful talaga nitong Vitabears kaya umorder na kayo bago ko to i-hoard chzz <3 Sabayan nyo pa ng workout para mas mabilis result!! #vitabears #vitabearsfeedback
recommends
I tried flawless glow vitabears para sa hair and nails ko talaga, then naisip ko mag video every day habang nagtetake nito, sakto ang dami kong pimples nun and wala din muna akong ginamit na skincare para makita ko talaga effect nya 🥹 And shookt ako nakakawala din sya ng pimples and nakaka glow. Popost ko yung journey ko sa tiktok!
Are you ready to be a Vitababe?
Join us to spread the word about Vitabears and get access to exclusive perks that we can offer to you!