306988004_190909176664053_1155770532773791479_n
What makes Vitabears Special?
See our Outstanding Reviews!
OUR KEY INGREDIENTS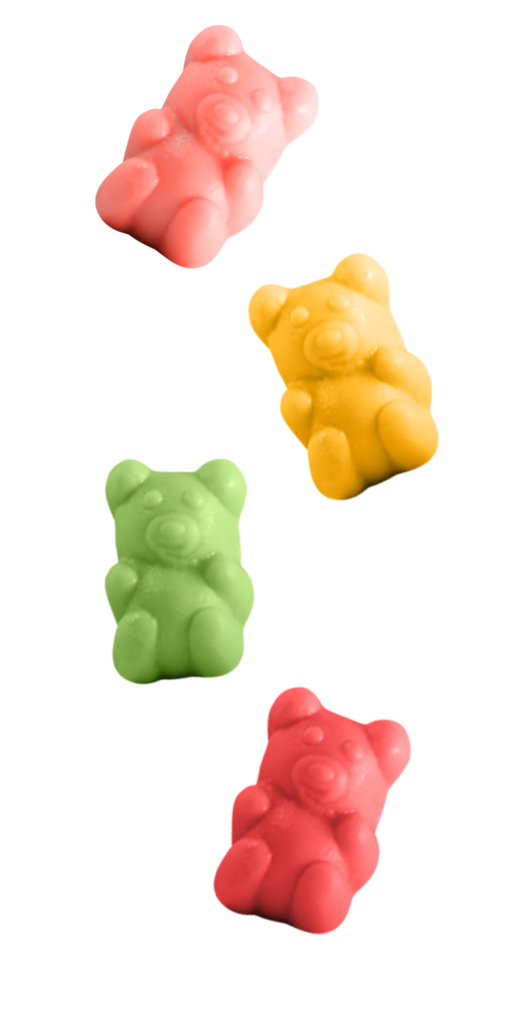 Helps improve skin moisture, elasticity, and hydration when orally administered. Additionally, collagen reduces the wrinkling and roughness of the skinˆ
Helps decrease wrinkle production and increase skin elasticity. Decreases inflammation and/or puffiness of skin, which helps make skin more supple, firm and retains more moistureˆ
Helps improves hair health — including shine, volume, and scalp coverage in women who experience thinning hairˆ
Helps raise stomach acid levels to aid digestion. and could help prevent gas and bloating, which a slow digestion can causeˆ
Research has found that garcinia Cambogia helps suppress appetite and make you feel fullˆ
Helps the body turn fat into energy. L-carnitine is important for heart and brain function, muscle movement, and many other body processesˆ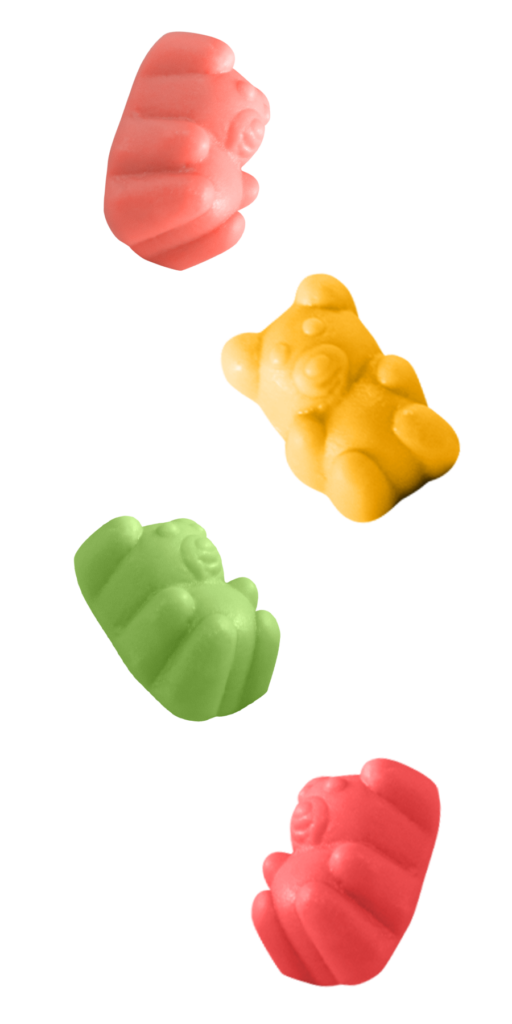 What people are saying about us
Mae Andrea Almariego
2022-11-04
recommends
Constipated and have a stomach bloating problem like mine? I highly recommend these VITABEARS Chewable Detox Vitamins! This really helps me improve my digestion and boost my metabolism. This is really a must-have! ❤️ #vitabears #vitabearsfeedback
Yurika Palmones
2022-06-28
recommends
Looking back from high school, I was teased and known for having lots of acne, and I just started to accept that I could not solve my acne problems. Now that I am in college and currently studying Architecture, I don't have enough time to do a full-on skincare routine. I was satisfied with using only a low ph cleanser and a sunscreen. Not until I was intrigued by the reviews of Vitabears' Skin Vitamins. It seemed promising, so I also tried it out. Now, my family and friends are also noticing my skin's improvement! It only took two weeks for me to see visible results from using it. Thanks to Vitabears, I am slowly regaining my self-esteem again. (You are your home. Don't forget to take care of yourself while grinding for your dreams!) #Barefaced #NoFilter ❤️
Tricia Ann Marie Biene
2022-04-12
recommends
Let me tell you my journey before meeting Vitabears 🥰. I was 12 years old and I was in grade 6 that time na nagstart ng nagsilabasan ang mga tiny bumps sa face ko. Habang tumatagal, dumadami at lumalaki na sila. I am really worried in my face because some people are bullying me and teasing me because of my pimples. Madami na rin akong mga rejuvenating products and other skin care products na nagamit but nothing happened or changes to my face. I'm losing my hope that time, I don't know how to face people straight in the eye with confidence. I suffered for almost 6 years with my pimple and acne. When I search in the Facebook about skin supplements and vitamins, lumabas ang Vitabears. I got curious so tinignan ko ang mga products nila, the benefits of their products and the reviews of the products. Ang sabi ko last na ito, pag hindi pa ito effective sa akin, stop na ako. I bought SKIN VITAMINS and FLAWLESS GLOW VITAMINS in shopee last February 2022 and that time naka sale din ang Vitabears. After two months and a half of using this SKIN AND FLAWLESS GLOW VITAMINS, I was really amazed and super happy. I don't know how to react or feel. Gusto ko lang talagang umiyak that time dahil sa happiness. I am so really thankfull with Vitabears for giving me hope. Now, my confidence is slowly coming back. I can talk to people with smile and my face and confidence too. Nakakasayaw na rin ako sa TikTok na hindi ko nagagawa dati dahil sa pimples ko dati. SKIN VITAMINS and FLAWLESS GLOW VITAMINS is my ultimate favorite vitamins of Vitabears 🥰. #vitabears #caredbyvitabears #choosevitabears
Dhianne V. Santos
2022-04-04
recommends
Kung may certified addicts ng Vitabears isa ko sa mga positive! Haha. Sabi nga be the product of your own, syempre proud Seller and User here! Lahat ng variants wala ako pinalampas magmula pa noong unang packaging. Proven na lahat sila effective lalong lalo na ang Hair+Nails+Skin aka Flawless and Super-C Booster and my Detox Vitamins. Alagang Vitabears! Thank you Vitabears super safe and yummy supplements. Malaking bagay din ang extra income na nabibigay mo bukod sa health and wellness #Vitabears #Vitabearsat1
Alexandra Louise
2022-04-04
recommends
Super nice ng packaging and very affordableeee talaga.
Alexandra Louise Alonzo
2022-04-04
recommends
Super ganda ng packaging at very affordable pa.
Fe Villanueva Caoile
2022-04-04
recommends
Love na love ko ang flawless glow vitamins ng VB. Dumaan sa naglagas ang buhok at halos napanot sa bandang harap. Kaya ng makita ko tong VB nagtry ako. So far malusog at malambot na ang buhok ko.
recommends
Sharing my secret 🤫 Who would have thought na in just 6 days of taking Vitabears Fat Buster and Detox eh liliit na ang tyan ko? Sobrang bloated ko aftr i gave birth, yung timbang ko di nababawasan but really thanks to Vitabears binigyan mo pa pag asa katawan ko!! Cant do diet because im a bf mom but thanks to Fat Buster dahil nababawasan ang cravings ko esp to sweets, giving a credit also to Detox since im constipated, naging normal na ulit ang aking pag bawas. Such life saver! Plus gummies sya sis, nakaka adik ang lasa. Plus points kajan 💜 #caredbyvitabears #makeityummy #vitabearsat1
Jocelyn Villanueva
2022-04-01
recommends
Super nag gain ako ng weight last year and sabi ng anak ko try ko daw yung fat buster ng vitabears baka daw makahelp sa pagbawas ng timbang ko since anlaki talaga ng tinaba ko. Eventually nagtry ako ng isang bote and wala pa ilang weeks medyo nakikita ko na talaga na may nagbabago paonti onti, hanggang tinuloy tuloy kona sya up until now. Syempre sinasamahan ko na rin ng detox vitamins para naman mas effective lalo. Yung feeling na parang kumakain ka lang ng candy pero nakakahelp mag loose ng weight? Kaya highly recommended talaga tong gummies na to. Kasi bukod sa effective ay masarap pa! Thank you, Vitabears! 🧸 #Vitabears #Vitabearsat1
Are you ready to be a Vitababe?
Join us to spread the word about Vitabears and get access to exclusive perks that we can offer to you!
ˆ These statements have not been evaluated by the Food and Drug Administration. All information shared by Vitabears® is based on research backed study, but should not be taken as medical advice. Always consult a licensed medical professional if you are taking medications or have any existing medical condition.