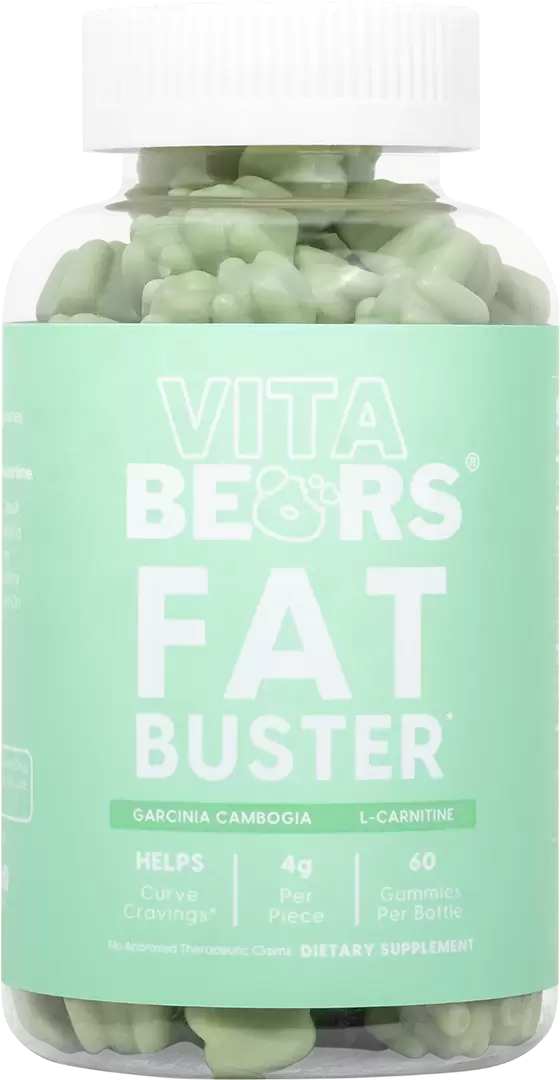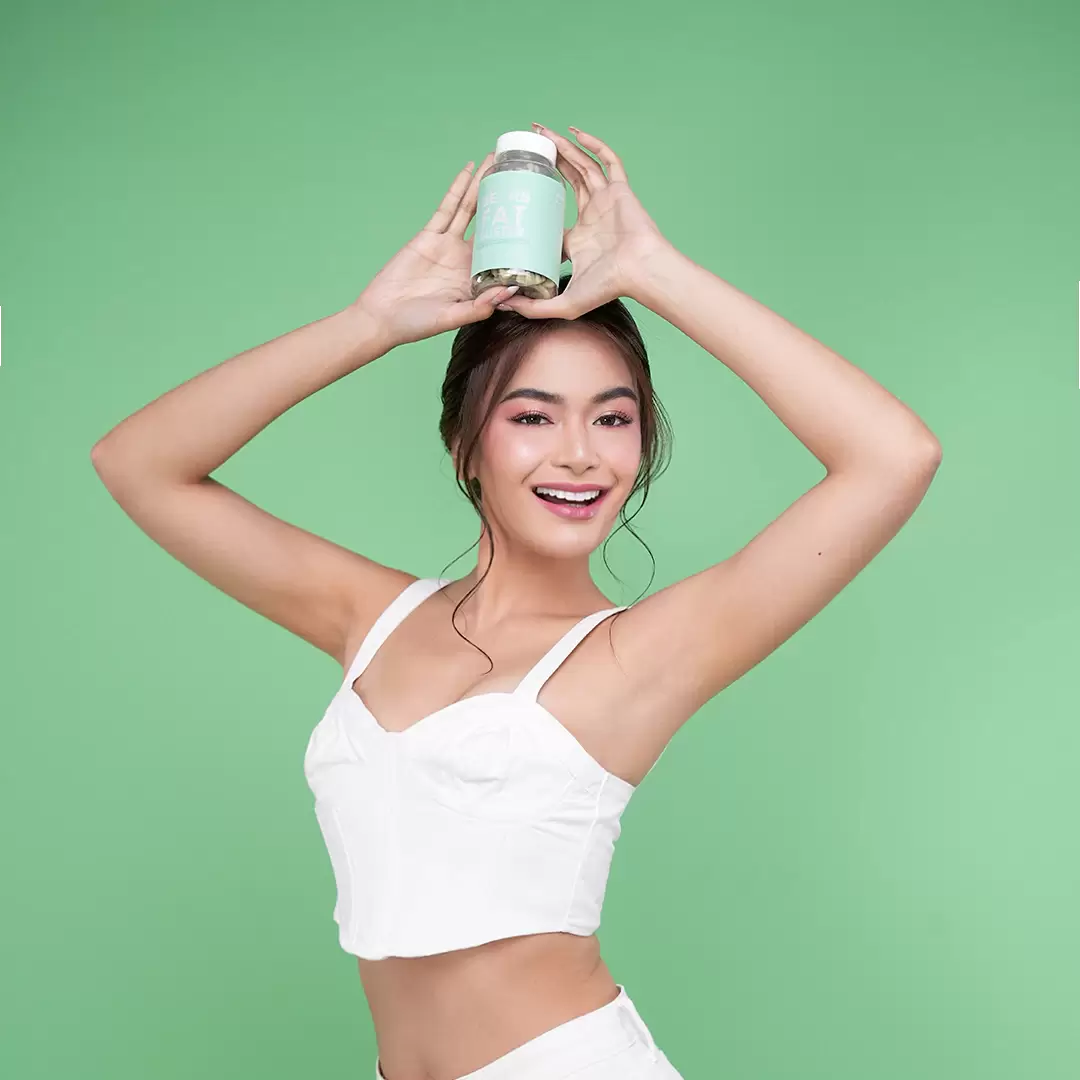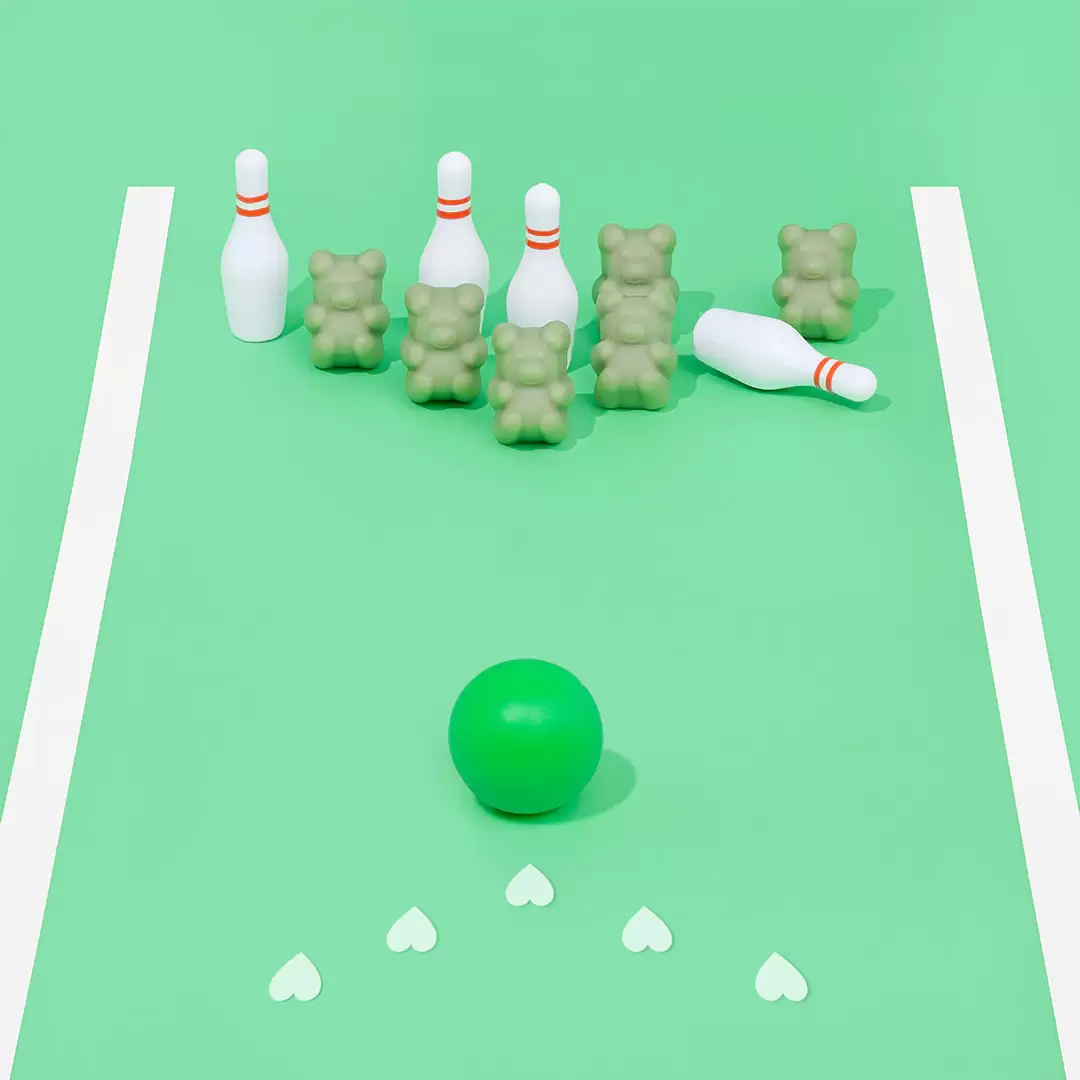 358568009_294031079673954_1930801206716492586_n
358592629_293482366395492_2076021184588963048_n
355244786_284708650606197_211594947818011139_n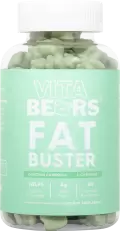 Fat Buster
Unleash your body's potential with Fat Buster, a powerful aid on your weight loss journey. This specially crafted formula combines Garcinia Cambogia, Green Coffee Extract, and L-Carnitine to support appetite suppression, effective weight loss, and targeted reduction of stubborn belly fat.
ˆ Appetite suppression: Fat Buster contains Garcinia Cambogia, which helps suppress appetite by increasing serotonin levels, leading to increased feelings of satiety.
ˆ Effective weight loss: The inclusion of Green Coffee Extract in Vitabears Fat Buster promotes effective weight loss while potentially improving blood sugar regulation, health markers such as blood pressure and cholesterol, and providing antioxidant benefits.
ˆ Fat reduction: Fat Buster contains L-Carnitine, which not only reduces the amount of fat stored in the body but also specifically targets visceral belly fat, which can be detrimental to health, potentially leading to fatty liver disease and other serious conditions.
ˆ Improved body composition: By combining Garcinia Cambogia, Green Coffee Extract, and L-Carnitine, Vitabear's Fat Buster supports the achievement of a healthier body composition by promoting weight loss and reducing excess fat.
ˆ Comprehensive support: The product's blend of Garcinia Cambogia, Green Coffee Extract, and L-Carnitine provides multiple benefits, including appetite suppression, weight loss, improved health markers, and targeted fat reduction.
The Philippines' First and Only Vitamin Gummies. Every gummy is packed with a huge amount of Vitamins and Nutrients – made into a yummy and chewable gummy to crave for. Never forget your vitamins again!
DIRECTIONS:
For adults, take (2) Gummies daily, preferably with meals.
The Holistic Vitabears Approach:
Did you know that health is a whole-person equation? It means taking care of your body, mind, and feelings to create a balanced and awesome life. With our delicious gummies, you can enjoy nourishing your whole self and embark on a holistic journey towards wellness.
How long before we see results?
Although there is no definite time, most of our users report slight noticeable changes in just 2 week. Some see clear changes in 3 months.
However, it is important to remember that all change varies from a person's diet, health, lifestyle, chemistry, among other things.
Where is this made?
All Vitabears products are manufactured in South Korea, which undergo strict material safety protocols and health guidelines. Each product is carefully formulated to be as effective as possible while retaining its yummy flavor.
When is the best time to take Fat Buster?
The best time to take any Vitabears product is on an empty stomach in the morning.
Can Fat Buster be taken with other slimming products?
If the said "other slimming products" contain Garcinia Cambogia as one of their primary ingredients – it is highly recommended NOT to take it together with Fat Buster.
What is the Difference from Detox Vitamins?
Detox Vitamins' main component is Apple Cider Vinegar; which is scientifically proven to boost metabolism, aid digestion, flush out toxins, boost skin health, and destroy bacteria. While Fat Buster's main component is Garcinia Cambogia, which is for appetite suppression, hunger reduction, and aids in weight loss.
WARNING:
If you are pregnant, nursing, taking any medications or have any medical condition, consult your doctor before use. Discontinue use and consult your doctor if any adverse reactions occur. Keep out of reach of children. Store at room temperature. Do not use if seal under cap is broken or missing.
Note:
Our products here in the website are for informational purposes only. If you want to order, we have thousands of resellers that are actively distributing to many platforms such as (Shopee, Lazada, Facebook Marketplace, Tiktok Shop, and Instagram) to name a few.
Real Users, Real Results!
What to know about Fat Buster?
To maximise your results:
More Exciting Flicks . . .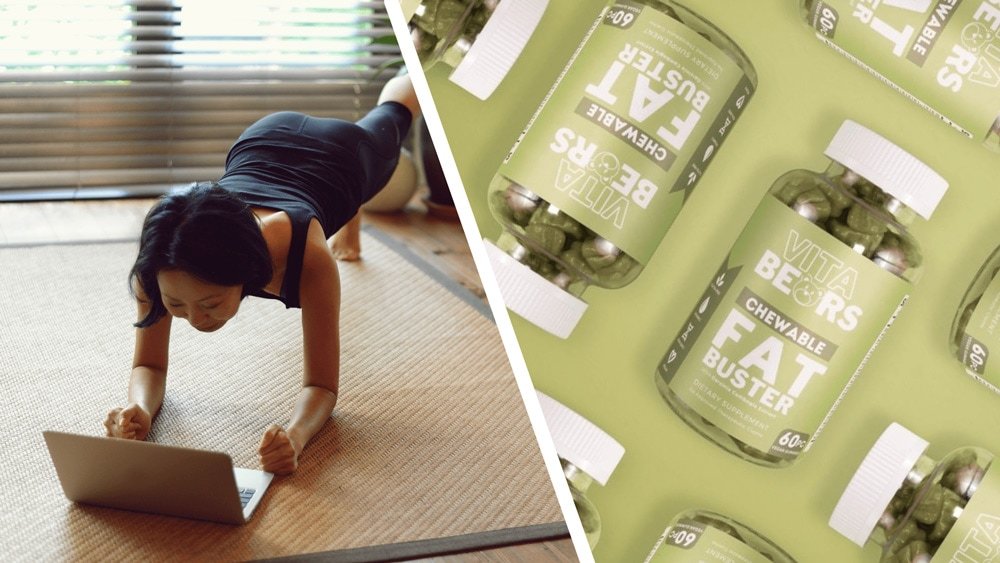 Plastic containers and e-wallet receipts are not the only things most of us collected while we are stuck in quarantine. Some of us have significantly gained weight and even grown a quarantine belly. Unfortunately, not everyone is happy with the look of their tummies. Plus, weight gain can be associated with serious health risks such…