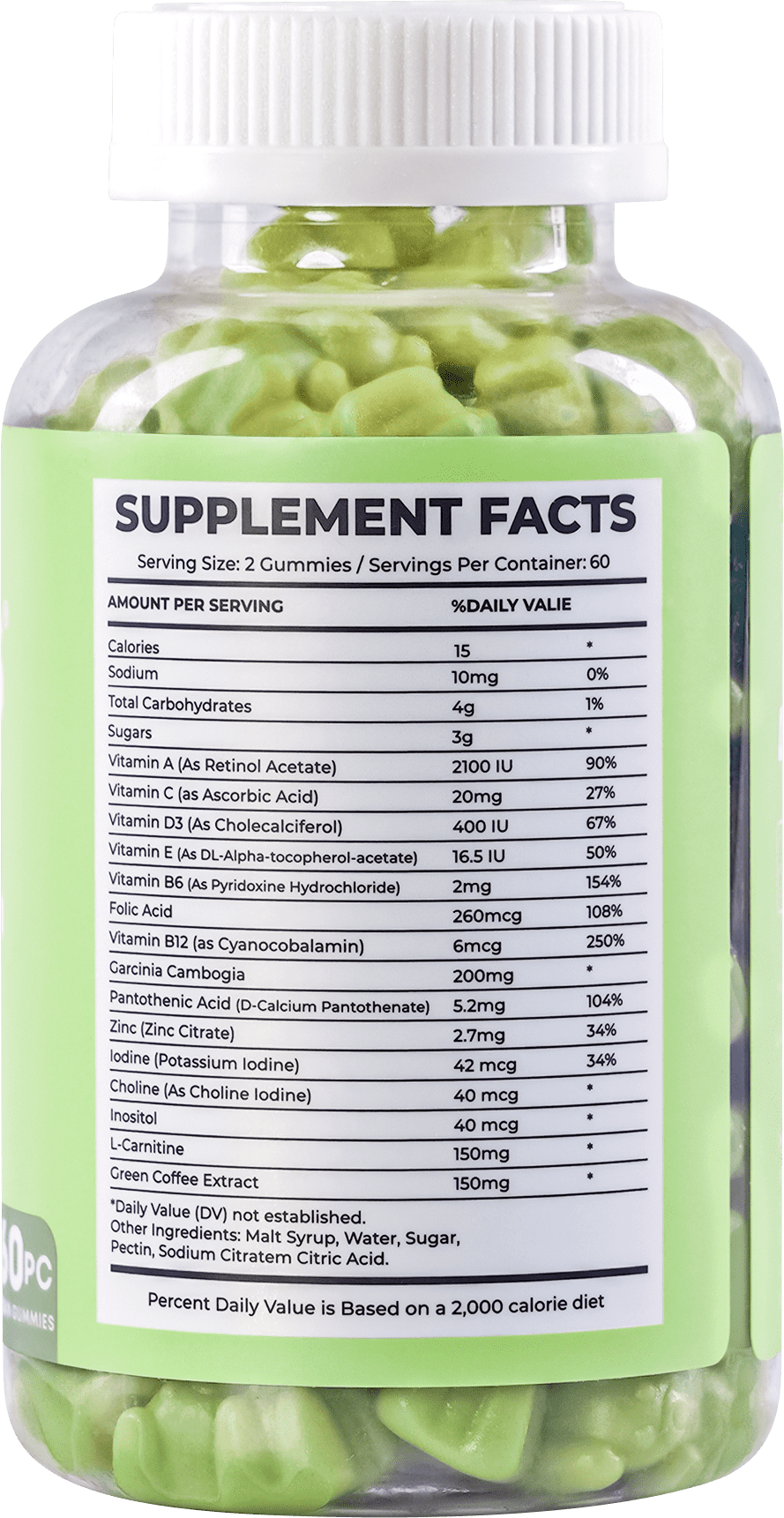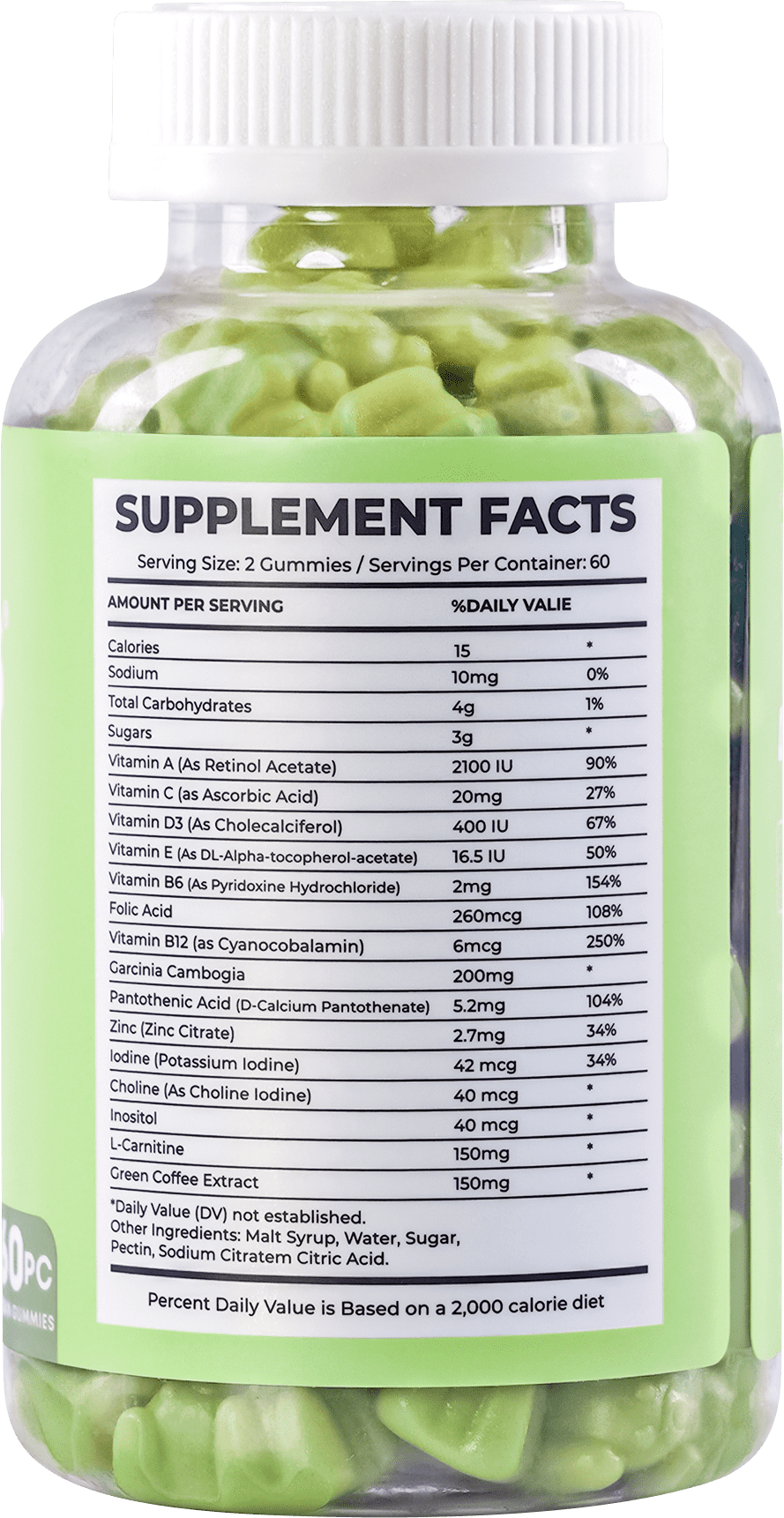 Fat Buster
Garcinia Cambogia – Vitabear's Fat Buster contains 200mg Pure Garcinia Cambogia. It has two ways to promote weight loss: First, it suppresses your appetite by increasing serotonin levels. Increased serotonin level results to increased satiety.
Green Coffee Extract – Vitabear's Fat Buster contains 150mg Green Coffee Extract. It helps effective weight loss. It may also promote blood sugar regulation, improve health markers, such as blood pressure and cholesterol, and provide antioxidants.
L-Carnitine – Vitabear's Fat Buster contains 150mg L-Carnitine. Not only does this decrease the amount of fat that your body stores, but it also helps reduce visceral belly fat, the kind that surrounds your vital organs and potentially leads to fatty liver disease and other serious health conditions.
How long before we see results?
Although there is no definite time, most of our users report slight noticeable changes in just 2 week. Some see clear changes in 3 months.
However, it is important to remember that all change varies from a person's diet, health, lifestyle, chemistry, among other things.
Where is this made?
All Vitabears products are manufactured in South Korea, which undergo strict material safety protocols and health guidelines. Each product is carefully formulated to be as effective as possible while retaining its yummy flavor.
When is the best time to take Fat Buster?
The best time to take any Vitabears product is on an empty stomach in the morning.
Can Fat Buster be taken with other slimming products?
If the said "other slimming products" contain Garcinia Cambogia as one of their primary ingredients – it is highly recommended NOT to take it together with Fat Buster.
What is the Difference from Detox Vitamins?
Detox Vitamins' main component is Apple Cider Vinegar; which is scientifically proven to boost metabolism, aid digestion, flush out toxins, boost skin health, and destroy bacteria. While Fat Buster's main component is Garcinia Cambogia, which is for appetite suppression, hunger reduction, and aids in weight loss.
Real Users, Real Results!
What to know about Fat Buster?
To maximise your results:
More Exciting Flicks . . .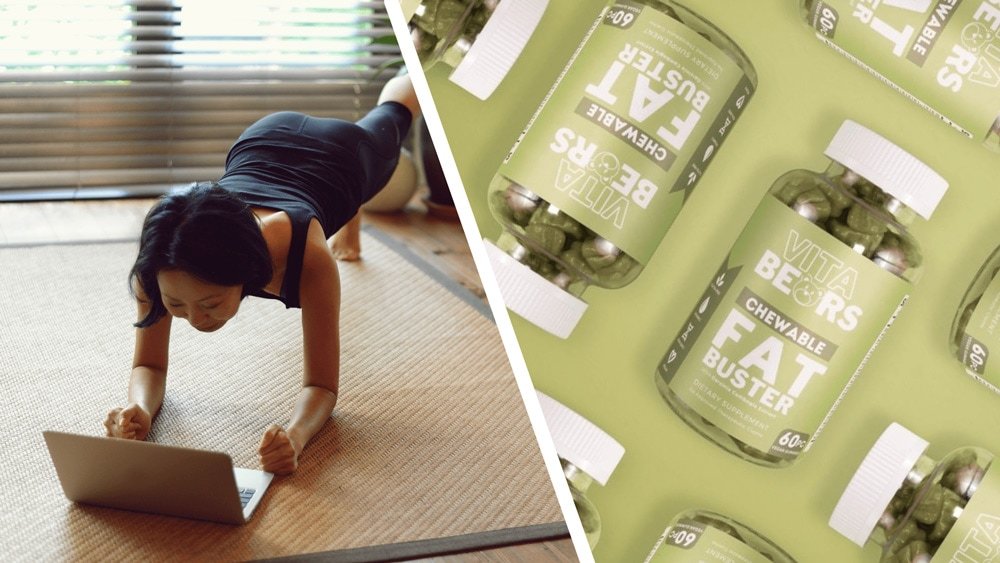 Plastic containers and e-wallet receipts are not the only things most of us collected while we are stuck in quarantine. Some of us have significantly gained weight and even grown a quarantine belly. Unfortunately, not everyone is happy with the look of their tummies. Plus, weight gain can be associated with serious health risks such…